Chameli Flower Plant Benefits, Types, Grow & Care Buy Chameli Flower Online
Save Earth Life
According to Beverley Nichols, a well-known author, composer, and public speaker who has written more than 60 books said: "Jasmine has a seductive smell & to overcome by the aroma of the jasmine, is a wonderful type of defeat". This line beautifully describes the aroma of the Chameli flower. 
Jasmine – The flower that starts to bloom when the sun goes down. The beautiful 200 or more different colors having scented smells are the best part of these night jasmine flowers. We have taken an initiative to aware people of the benefits of planting trees to save the earth's life.
Here, in this blog, we are trying to enlighten the users about the types and uses of the Jasmine/Chameli Plant.
| | |
| --- | --- |
| Other Names | Juhi, Chameli, Mogra, Champa Bela, Motia, Malli puvvu, Juhi, Moonlight in the groove. |
| Flower Size | 2.5 cm |
| Biological Name | Jasminum sp. |
| Types of Species | More than 200 |
| Grown in the Region | Syria, Hawaii, Pakistan, Thailand, India, Indonesia, Australia and many more. |
| Plant Family | Oleaceae |
| Temperature | Grows well in mild winter, warm summer, moderate rainfall, and sunny days. |
| Flowering Season | March - June |
| Popular as | Belle of India, Queen of Fragrance, National flower of Indonesia, Pakistan, Thailand & Syria |
One of the oldest and most fragrant flowers is the Chameli Flower. Due to its exceptional fragrance, the flower is recognized as the "Queen of Flowers" and referred to as the "Queen of Fragrance" or the "Belle of India", which instantly calms and energizes a person. It also comes in over 300 different types of Chameli flowers which grows in different parts of the world and are appraised based on the smell of the flower.
The origin of jasmine is said to have started first in Asia and later on spread to Europe. Later on, it spread to many other parts of the country such as Australia, England, France & Italy. In India, several species of the Jasmine flower are spread around several cities.
The Jasmine flower is called by different names in India as Chameli, Motia, Jaati, Mallige, Juhi, Mogra, or Moonlight. The most famous part of India that cultivate Jasmine is Ajmer, Jaunpur, Madurai, Mysore, Ranaghat, Jaipur, Udaipur, Kota and other parts of Andhra Pradesh as well as Maharashtra.
Types of Jasmine/Chameli Flower Plants
Various types of Jasmine/Chameli flowers can be grown in India in different climatic conditions, soil requirements and flowering seasons. Some of these plants are discussed below:
1. Common Jasmine (Jasminum officinale)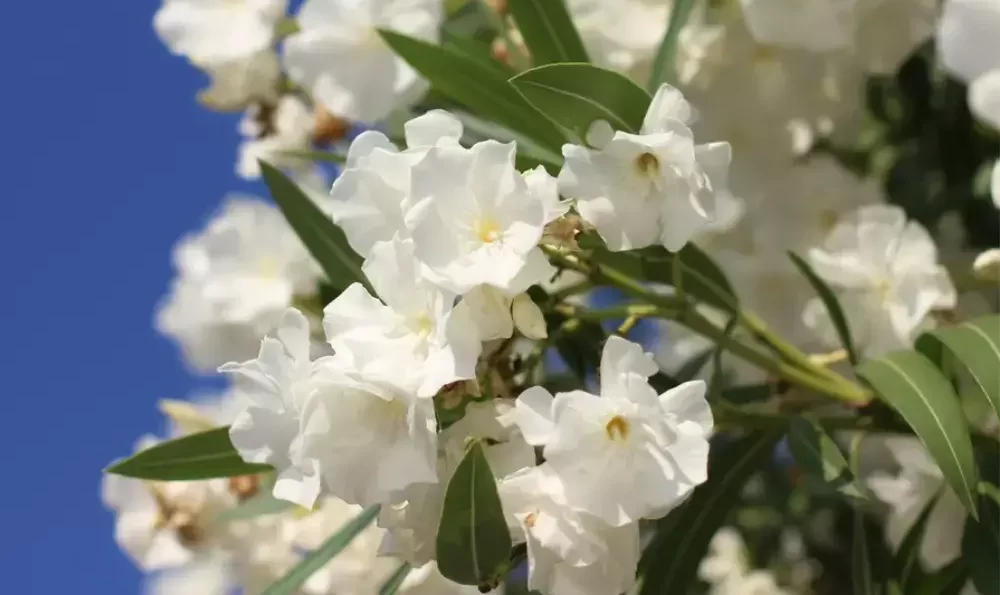 These deciduous climbers, sometimes known as Summer jasmine, True jasmine, or Poet's jasmine, are the most popularly grown jasmine variety in India.
The flowers have five petals, are white in color and have an intense perfume that can spread up to 1 KM of range. These plants are a wonderful addition to your garden because they bloom in the summer with big flowers and mesmerizing smell.
2. Arabian Jasmine (Jasminum sambac)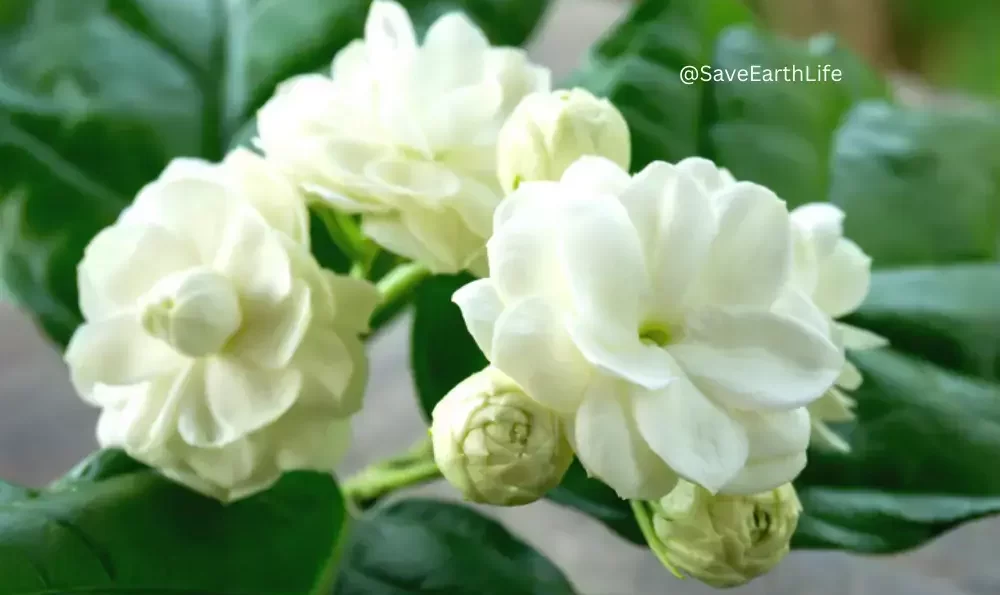 These flowers are grown in the eastern Himalayas, which contain several layers of beautiful white petals. In India, it is a vine that blossoms all year round.
These flowers are also fantastic for your home's decor because of their lovely white hues and mesmerizing scent. This type of jasmine requires a temperate climate to grow well and flower.
3. Yellow Jasmine (Jasminum humile)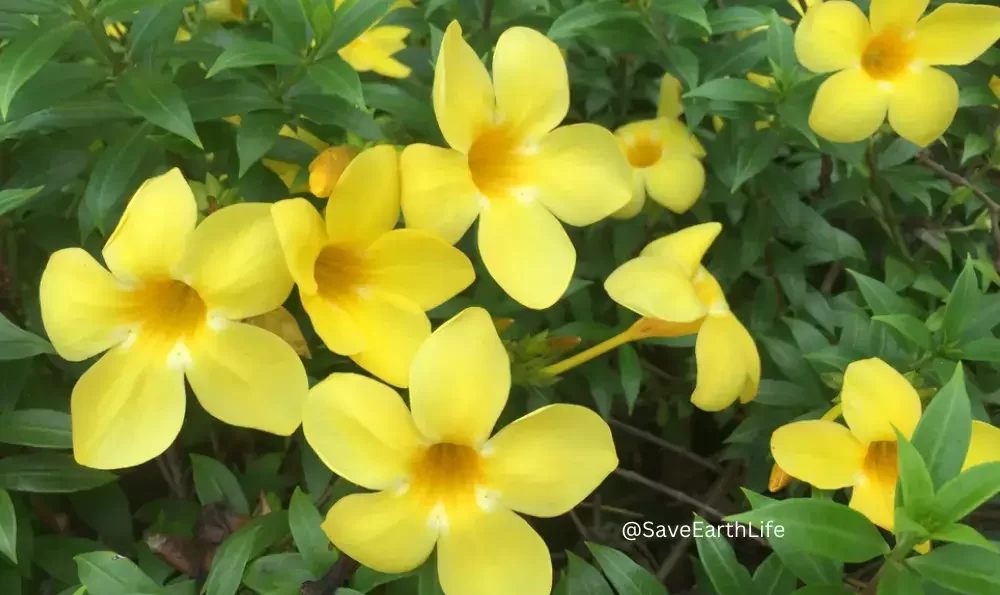 These types of Chameli flowers are also grown in the Himalayan region which requires cold temperatures to grow and flower. The name of these jasmine flowers comes from the flower smell, the yellow color and the funnel-shaped appearance of the flower.
4. Star Jasmine (Trachelospermum jasmioides)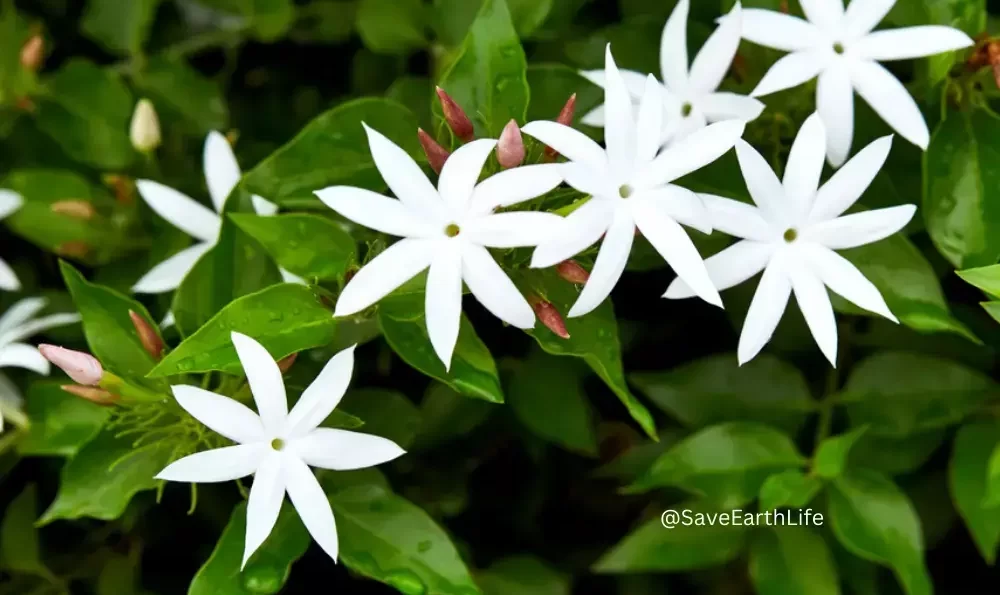 These are not true chameli flower category plants. However, the flower is still considered a variety of Jasmine due to its color, smell and similarity.
These are found in almost all Indian homes and can grow at any temperature. The flowers are white in color and spread just like a star, thus named Star Jasmine.
5. White Jasmine (Jasminum polyanthum)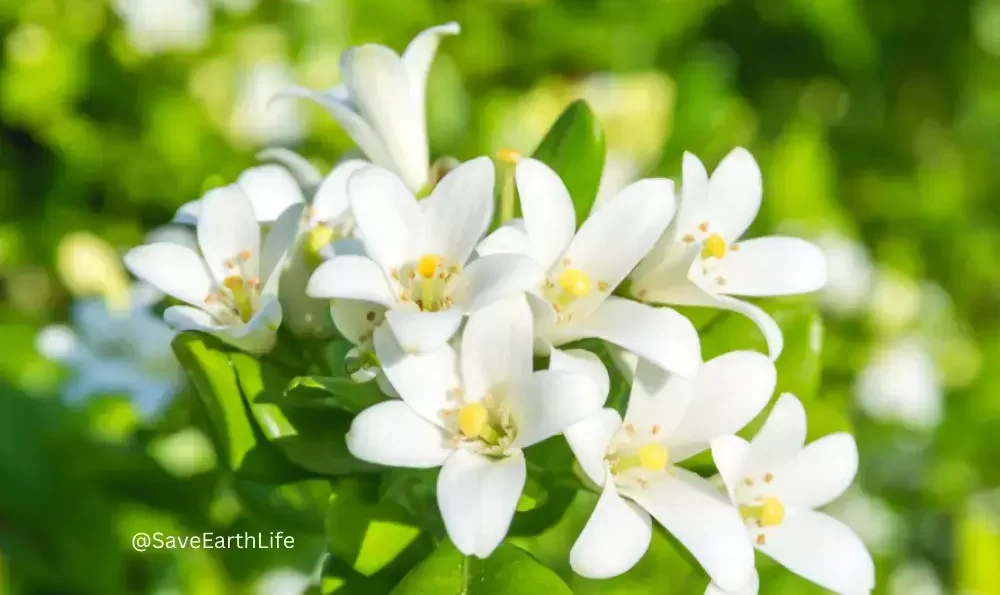 It is a jasmine climber variety that is evergreen and grows in any type of climatic condition. These plants grow quickly in homes for decorative purposes. They have stunning red-pink flowers and dark green leaves.
6. Cape Jasmine (Gardenia jasminoides)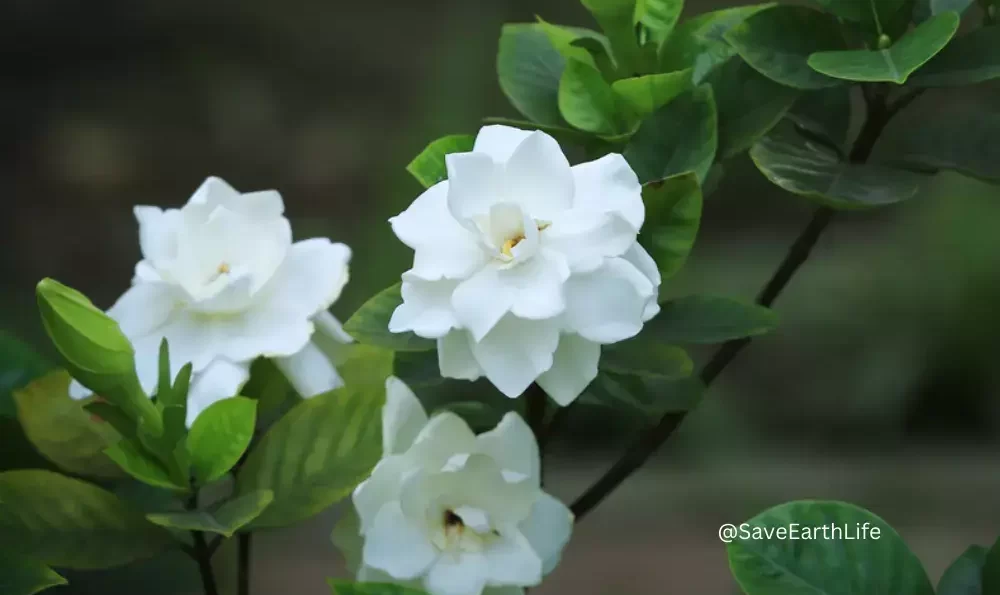 These plants thrive in warm regions and demand a lot of care to grow, yet they are still preferred by people due to their appearance. The scent of these flowers is seductive and remarkable. But still, it is considered a fake jasmine flower as they are not a part of the jasmine family.
7. Night Blooming Jasmine (Cestrum nocturnum)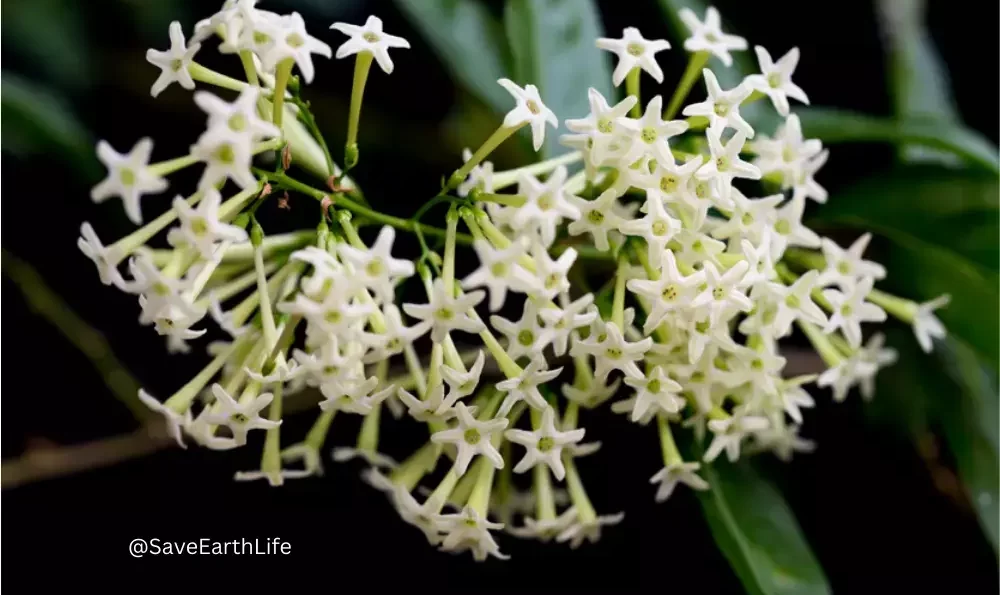 These flowers are famous by the name "Raatrani" and are grown adversely around India. These types of jasmine flowers can survive in subtropical regions and cooler environments.
This night jasmine flowers can be planted as indoor flowers also. These flowers bloom at least four times per year in different seasons. The scent of the flower is stunning and can smell beyond 1 KM.
8. Wild Jasmine (Jasmine fruticans)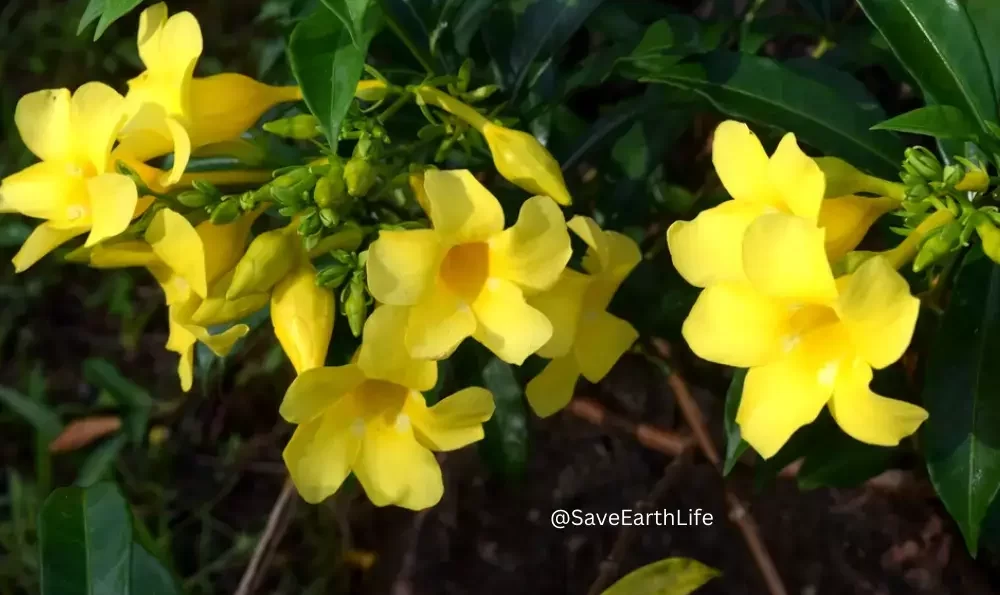 This type of chameli/jasmine flower has a bunch of yellow flowers with little or no smell and a dark green appearance. They are mostly grown in the wild region and need little care. They can even grow in humid & dry climates. The flowering is slow when compared to the other flowering plants.
9. Royal Jasmine (Jasminum grandiflorum)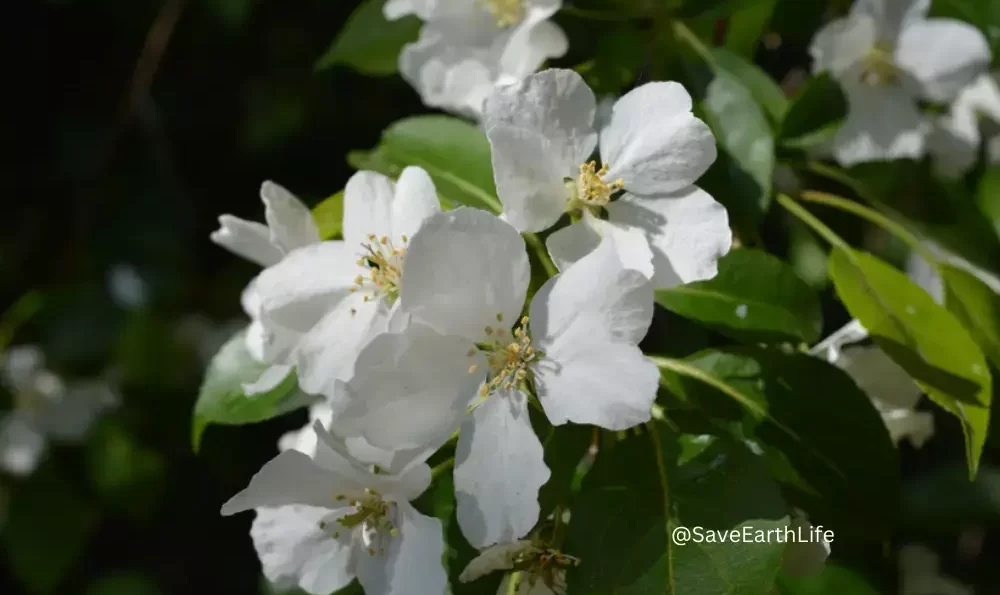 The leaves of Royal Jasmine are used in a variety of herbal medicines according to Ayurveda. This type of jasmine flower needs a temperate or sub-tropical climate to grow.
They are mainly used for ornamental purposes because of their beautiful, eye-catching appearance. The flowers are white-pink in color and have a distinctive scent.
10. Primrose Jasmine (Jasminum mesnyi)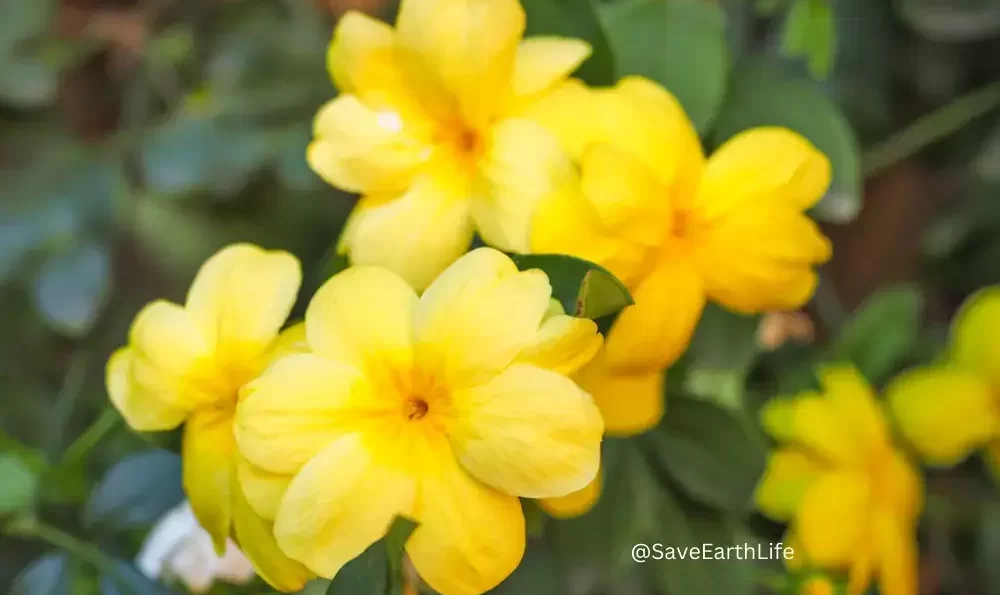 This kind of jasmine can grow quickly and without care and is kept under control with careful pruning. It is an evergreen shrub with the dark green color of leaves and yellow flowers. Every time you prune the leaves of this jasmine flower, it becomes bushier, making it a popular choice for landscaping.
How to Grow Chameli Flower Plant?
Every chameli/jasmine flower requires variations in temperature, climate, soil structure, irrigation and pest protection. Let's have a brief look at what is important to grow the chameli flower in different conditions.
Steps to Grow Chameli Flower Plant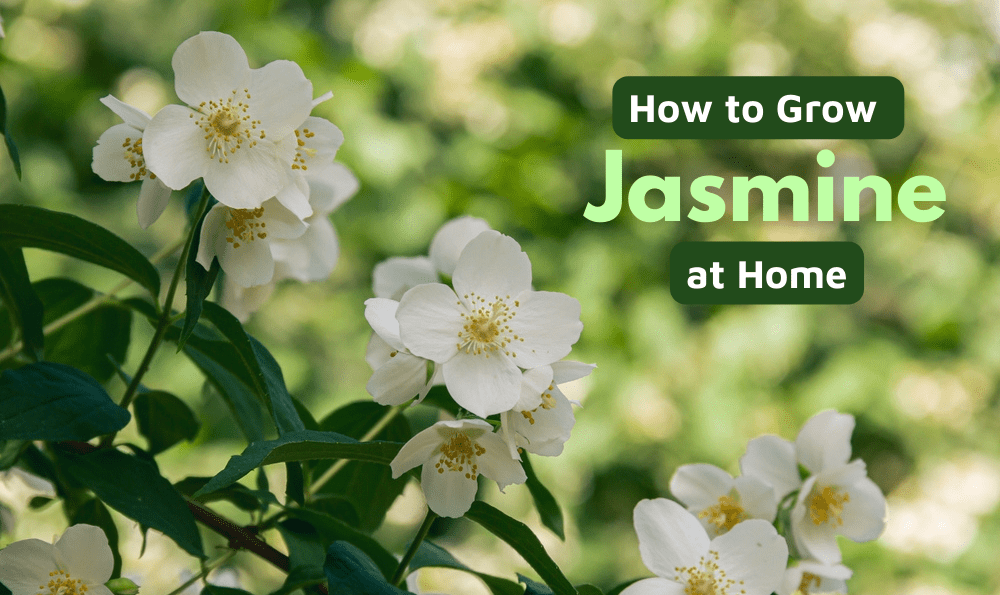 Growing Chameli Flower Plant Through Layering
In North India, layering takes place from June to July, whereas in South India, it happens from June to December. Well-matured, one-year-old shoots are cut in a slanting manner and buried deep in the ground i.e. about 10-15 cm deep to prepare layers. In 90 to 120 days, the root formation takes place.
Growing Jasmine Flower Plant Through Cutting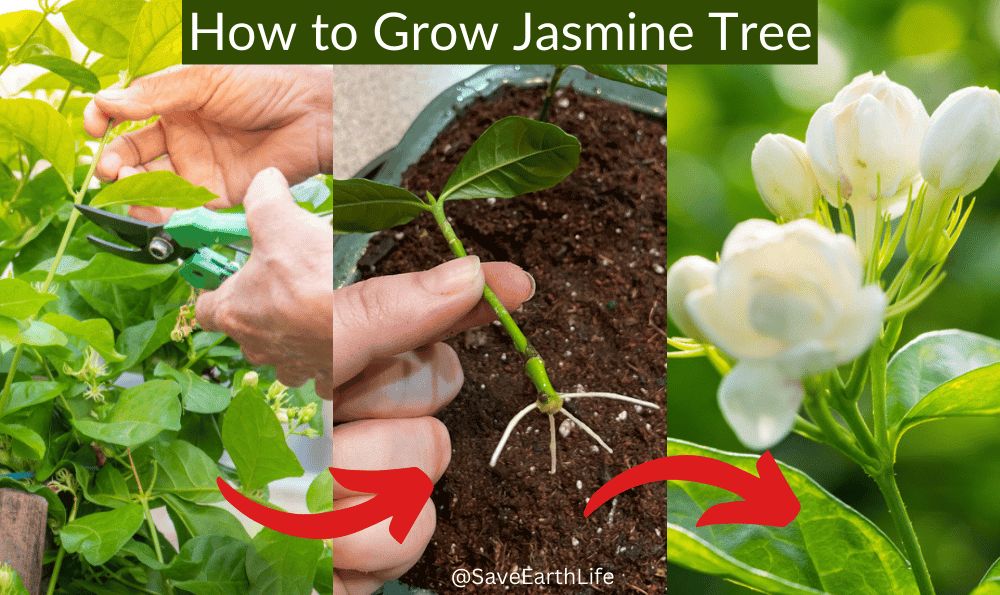 Some of the jasmine plants can be grown through the cutting method. Cuttings with 3–4 nodes that are 22–25 cm long are often placed in the rooting material. The highest percentage of rooted cuttings are those obtained between April and September.
Before planting, growth-regulating agents or fertilizers are applied to the basal section of softwood cuttings. The cuttings are 7cm apart and more than 5 cm deep in the rooting medium. After 4 to 5 months of germination in the rooting environment, the cuttings are prepared for transplantation into the main field.
How to Care Jasmine/Chameli Flower Plant?
Indoor chameli /Jasmine Flower Plant Care
Uses & Benefits of Chameli Flower Plant
The only reason to grow jasmine in your house is the beautiful appearance of jasmine and the fragrance they produce. But do you know these are not the only benefits of having jasmine flowers in your house?
Apart from being good at fragrance, the jasmine flower attracts a lot of insects in your gardens such as butterflies, grasshoppers, etc. these flowers are also edible flowers that are used with tea to make delicious jasmine tea.
Now let us look at some of the benefits of growing jasmine plants.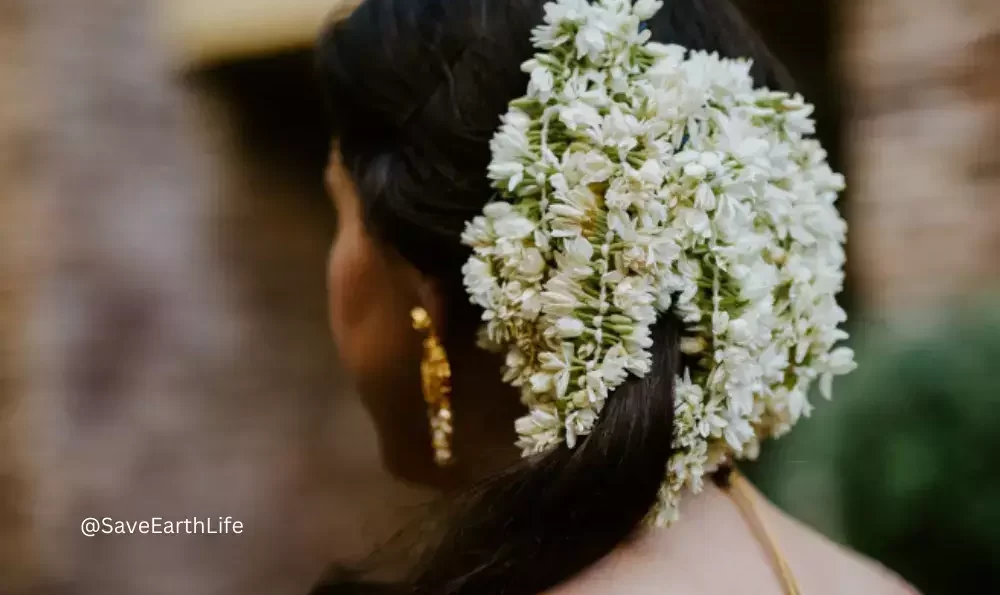 Chameli Flower Religious Importance
Facts About the Chameli Flower Plant (Summary)
FAQ's - Related to Jasmine Flower